ML SHAMS SHAKIRA
Russian/Egyptian Related Mare - Born 2004 - Breeder: ML ARAB, Denmark
Not tested for SCID + CA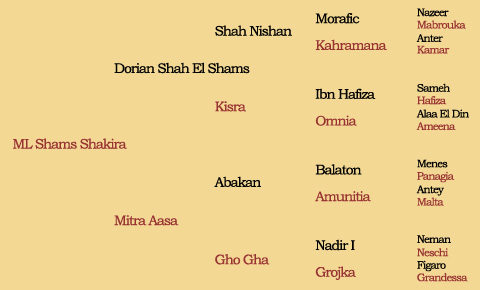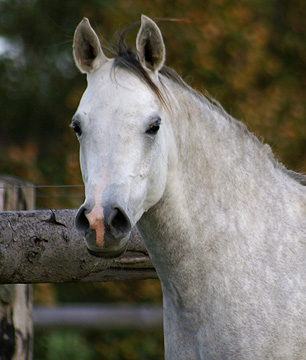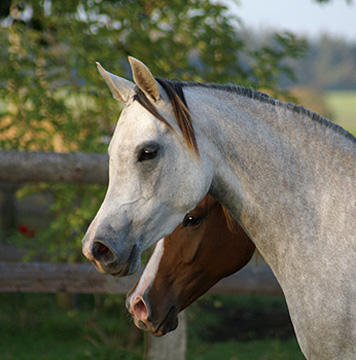 2004-2008
It's with great sadness that we in November 2008 said a last goodbye to our gorgeous ML Shams Shakira. Words can't hardly describe how tough it was and what a tremendous loss it is for us. First of all Shakira was a horse that meant so much to us - she has so much personality and the most fantastic sweet character. But she was also a mare we looked very much forward to use in our breeding, Shakira is the only daughter we have from Mitra Aasa and last not least she was the only offspring which we had kept from Dorian Shah El Shams. Shakira was born the month after his death, and it was one of the happiest days in our breeding, when we a few minutes after the foaling learned that it was a filly. We chose to give Shakira peace after she had been sick for 3 month with symptoms very similar to laminitis and abscesses alternately on both front hoofs, as numerous visits from farriers, vets. x-rays did not change anything, plus it was very difficult to keep her without pain. This has been the most difficult decision we ever had to take in our time with the horses and we still miss her deeply.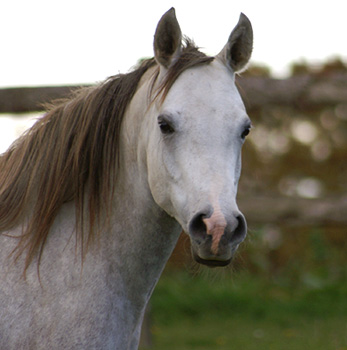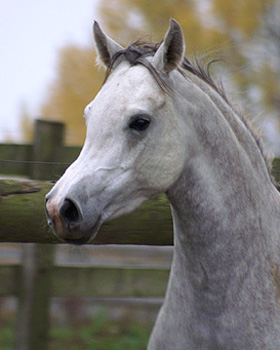 ML Shams Shakira is a young mare with exquisite type and very correct conformation. This is a girl who really loves to Show Off, with spectacular movements, and a wonderful "look at me" attitude. Shakira is one of our future broodmares, and we can't wait to see her first offspring. She is also a superb prospect for Show and Performance, just like her bloodlines "promised". Her pedigree contains numerous Show Champions, magnificent Performance horses, and not least a great number of legendary Sires and Dams. For us Shakira is especially precious, being both the last, as well as one of the best offspring by Dorian Shah El Shams - a stallion who meant a lot to us, and we will never forget.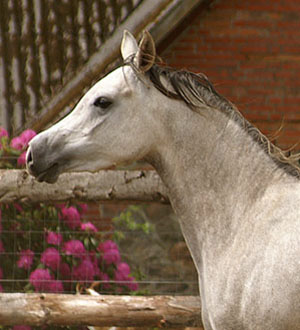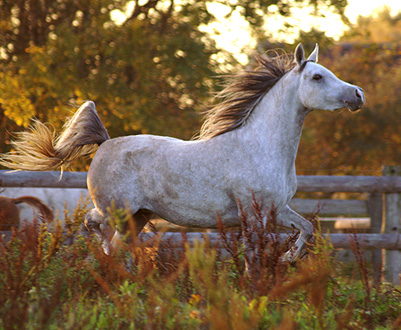 Shakira's Sire is the Egyptian stallion Dorian Shah El Shams - Multi Champion in Show & Performance, Most Classic Winner etc. He was bred by Gleannloch & Dorian Farm USA, born in 1980 and died at the age of 24 at ML ARAB. Dorian has offspring in a great number of countries, among them USA, Canada, France & Italy. In Egypt his lovely daughter Lahlouba has been a broodmare at Hamdan Stable, and the daughter Shakshouka at the Desert Dream Stud. In Germany his son Ben Ghazi became one of the most successful Egyptians at the Racetrack. In Norway his sons: Sahm Ibn Shams, Harley and Omar Sharif, has passed the breeding approval test, and his daughter Tequila Sunrise (earlier owned by Majbritt's sister Trine Hansen), first gained nice results in the showring and later did excellent in performance.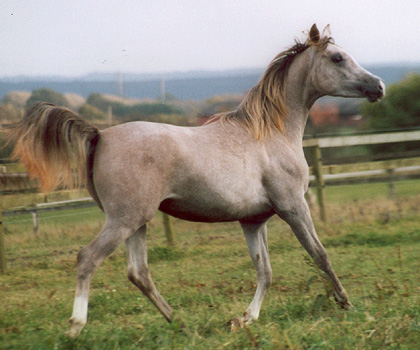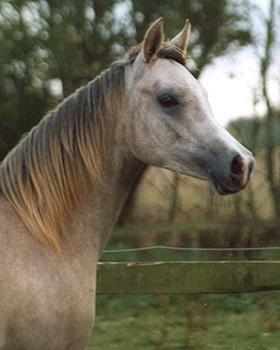 Dorian's Sire is the Morafic son Shah Nishan - US Top Five Futurity Stallion, East coast & Grand Champion etc. He has sired more than 20 Show & Performance Champions. Shah Nishan is the fullbrother to Ibn Morafic - US National Champion Colt & Canadian Top Ten Stallion. Dorian's dam Kisra was one of America's most successful Egyptian broodmares in the 80'. Kisra's sire Ibn Hafiza was known for producing excellent performance horses, and he is the sire of 3 National Winners, as well as Scottsdale Top Ten Stallion & Top Five Futurity Stallions etc. Ibn Hafiza is a brother to US National Champion Mare Serenity Sonbolah, and the well-known Stallion Sultan. Much more about Dorian is to be found on his own page through the menu "Stallions".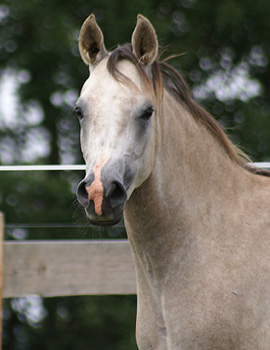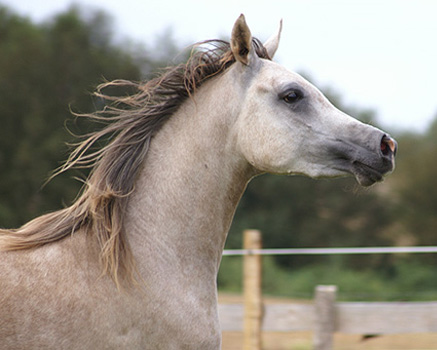 Shakira's dam Mitra Aasa is an unique mare with gorgeous type and spectacular movements, imported from France. Mitra gained Champion titles in the Showring several times, but most important, she is an exceptional broodmare. Mitra is by Abakan - National Champion Holland & Top Ten World Champion. He is one of the most successful sons of European Champion Balaton, and a brother to Kubinec - World & European Champion, Absent - Multi Champion, Pobeditel - Junior Champion and Sire at Kossack Stud/Tersk, Sambist - Derby Winner. Both Abakan, his dam Amunitia and his maternal grandsire Antey has, besides their Show Champion titles, very good Race results. Amunitia is also the mother of Amunion - Derby Winner, Assol - Tersk Broodmare, and the racehorse Arc Kossack.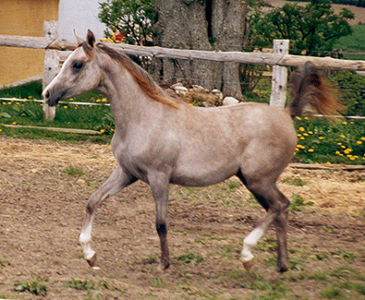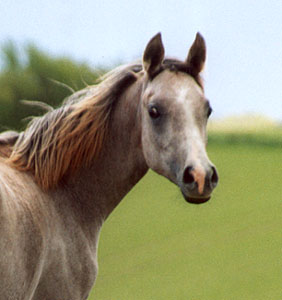 Mitra Aasa's dam Gho Gha is a lovely Show & Broodmare, who in 2001 was sold to Jordan, she is owned by HRH Princess Alia Al Hussein "The Royal Stables of Jordan". Gho Gha's sire is Nadir I - European Champion & World res. Champion. Nadir is by Neman, out of "Elite Nominated Mare" & "Best in Show Mare" Neschi. Nadir is a fullbrother to Negresco - European Champion, Neschnij - Top Ten Scottsdale and Sire in USA & Brazil, Nagadir - Sire at the stud Gut Alemich. Gho Gha is out of the beautiful mare Grojka, for many years broodmare at Shah Arabians in France and the dam of Goleh Gola - Jordan Nat. res. Champion, Ghogha Al Tsania - Champion Mare France, Aasa Ibn Abakan - excellent Sire at Cedar Oak Arabians, Shahinn - Stallion exported to UAE. Gho Gha's maternal grandsire is the typey Polish stallion Figaro - a great Show horse, but especially also a very successful racing horse with the superb results 4/32 (12-10-4). He was bred by Michalów and later used as Sire in Sweden, USA & Canada. Mitra have her own page with pictures etc. on the menu "Mares".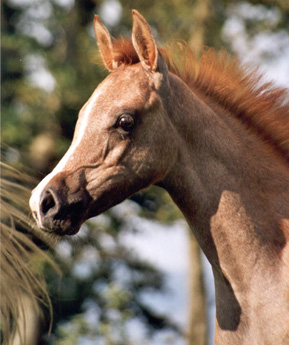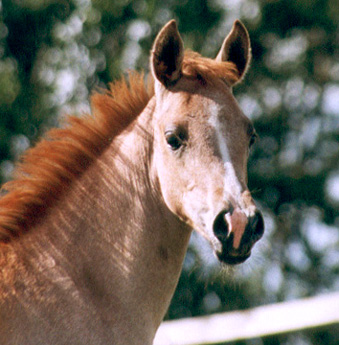 We also kept Shakira half brother ML Pashmir (Padishah x Mitra Aasa x Abakan)  - as one of the Sires at our Stud. He has not yet been available for "outside mares" (as we have been so busy these last years with different projects), but on our own mares Pashmir has produced some of the best offspring we bred so far.