ML PARISA
Straight Russian Mare - Born 2005 - Breeder: ML ARAB, Denmark
SCID Free (through parents) - CA Clear (through Parents)
Sold in 2006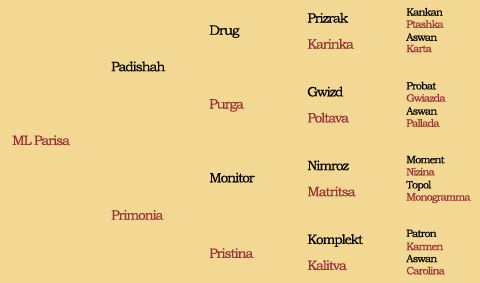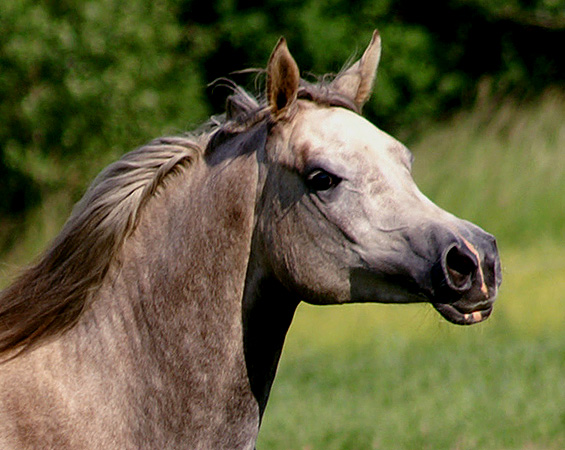 ML Parisa is a lovely mare with splendid type, good conformation and sweet character. She has outstanding "Russian" movements with a spectacular trot. Parisa is an excellent prospect for both Show, Breeding and Riding. She is out of magnificent Russian lines, which besides horses like Padishah, Drug and Monitor, trace back to Moment and Monogramma. The pedigree contains some of the last decades most successful, and best "moving" Russian Arabians. It includes a large number of World, European and International Champions, plus top performance horses. Both Parisa's paternal and maternal grandsire has been exported to the Arabic countries.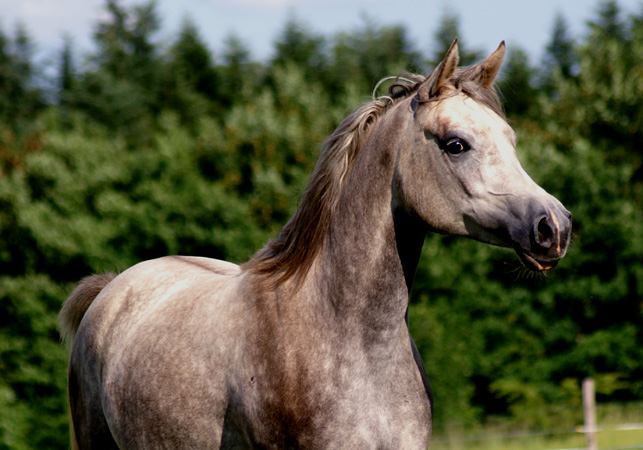 Parisa's sire is the typey "trotting machine" Padishah - a straight Russian Stallion, who in the Showring has the following results: European res. Champion, World Top Ten Stallion, French National Champion, Champion Stallion in Holland, and Supreme Champion & Gold Ribbon in Aachen. Padishah was bred by State Stud Tersk, and is now owned by Sabine & Dominique Akel, Cedar Oak Arabians, France. He is a very handsome and correct stallion, who before his success as a Show horse, was tested at the racetrack. And most important Padishah has proved himself as an outstanding sire - his offspring has magnificent type, body and movements.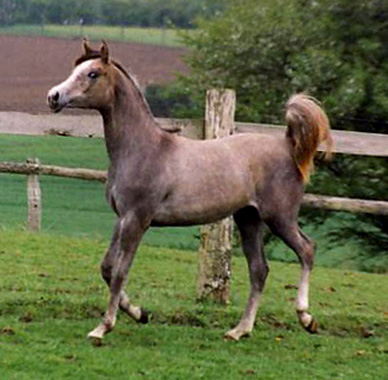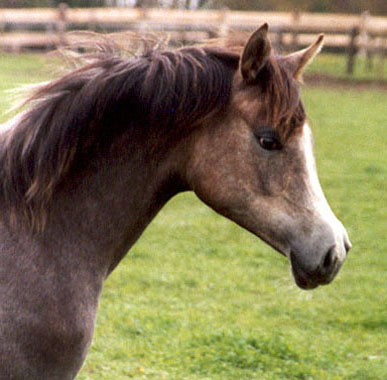 Padishah's Sire Drug is a European Show Champion, European Racehorse and Derby Winner - a really perfect combination of a Show and Performance Stallion. In the 90´ he was sold to "The Royal Stables of Abu Dhabi" in the United Arab Emirates. Drug is the sire of Show Champions like Morjak & Abhat, as well as great racehorses like Adres, Nokdaun, Madiar and Matador (the last two mention is Derby Winners). Padishah's dam Purga is a lovely broodmare, who also had good results at the racetrack. She is by Gwizd who was bred by State Stud Michalów in Poland, and later used as a Sire in Russia, USA and Belgium. Gwizd is among others, the sire of Karaganda - World res. & European Champion, Emrich - Champion Stallion, Magdalina - Supreme International Champion Mare, Pogojii - successful racehorse, and Negasimyi - Show Champion & Tersk Sire. Padishah has his own page on the menu "Stallions".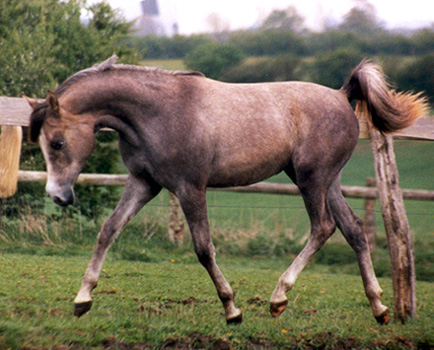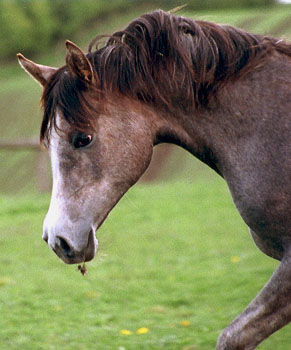 ML Parisa's dam is our beautiful and very charismatic broodmare Primonia. She is a "strong" powerful girl, who really knows how to present herself with tremendous movements. Primonia was bred in Belgium, but came to Cedar Oak Arabians in France as a 3 year old and produced 5 excellent foals for the stud before we imported her to Denmark. Primonia's offspring is lovely typey Show prospects, but they are also splendid performance horses, 3 of the ones born in France are doing very well in endurance, dressage etc. At ML ARAB she until now has produced 5 superb foals, all of them with great type and lots of "look at me" attitude, they are well-build and very muscular with the famous big elastic "Russian movements". Primonia is an International Show Class winner herself and some of her offspring also had nice results in Shows. Primonia has her own page on the menu "Mares".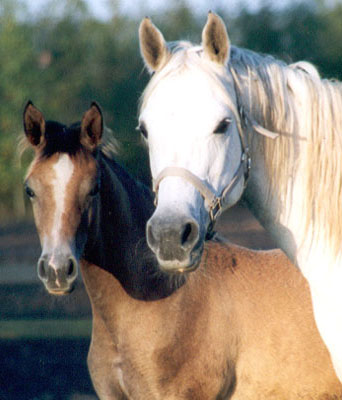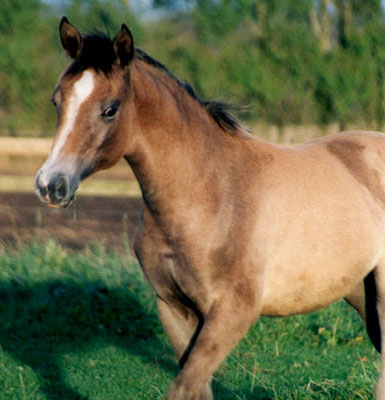 Primonia's Sire is Monitor - World & European Champion, bred by Tersk and Sire in several countries. Today he is owned by King Abdulaziz Arabian Horse Center in Saudi Arabia. Monitor is by Nimroz - Multi Show Champion with good racing results. Nimroz's Sire is Moment - a legendary producer at Tersk and later in USA. Moment is National Champion in Holland and a full brother to Muscat. Monitor's dam Matritsa also achieved excellent results in racing. She is out of the tremendous broodmare Monogramma and through her sister to the Stallions Monogramm, Mamluk and Murmansk. Primonia's dam Pristina has been a broodmare in Holland, Belgium and France, she is among others the dam of Prismen - Sire in Holland. Pristina is by Komplekt - World res. Champion, National Champion and Stallion res. Champion Aachen. Komplekt was considered to have some of the best movements, people ever saw in the European Show scene. He is the Sire of Anthal - Multi Show Champion, Kajgala - World Top Ten Mare, Naik - Sire in Holland and Khamil - Sire in England. Pristina's dam is the Aswan daughter Kalitva - broodmare in Holland and England (her offspring was among others exported to UAE and Italy).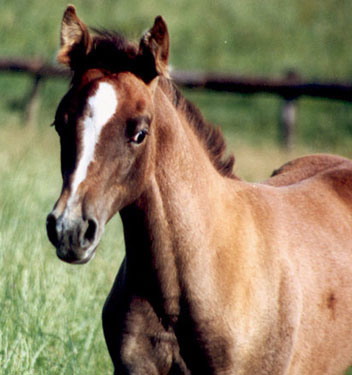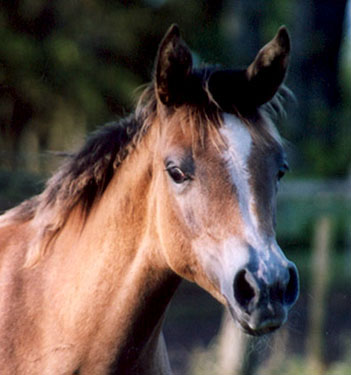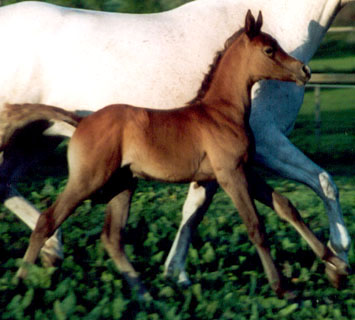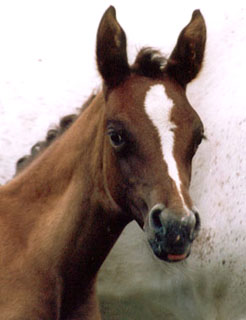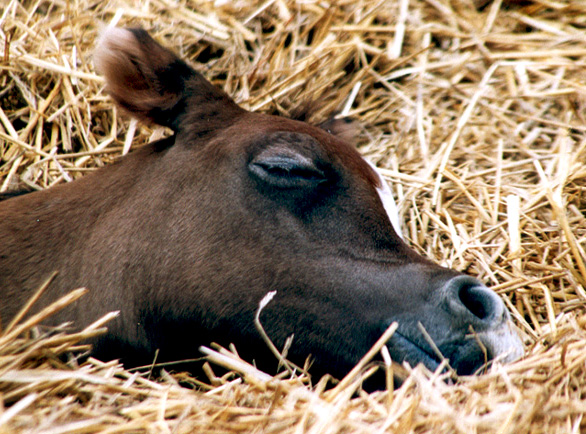 © Photos may not be used without permission