ML KAZAKHSTAN
Straight Russian Stallion - Born 2006 - Breeder: ML ARAB, Denmark
SCID free - Not tested for CA yet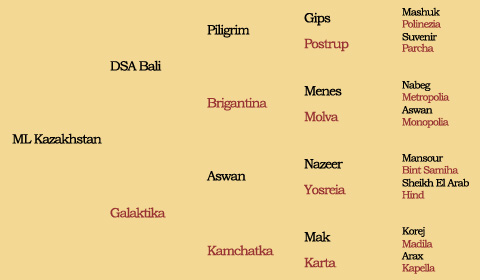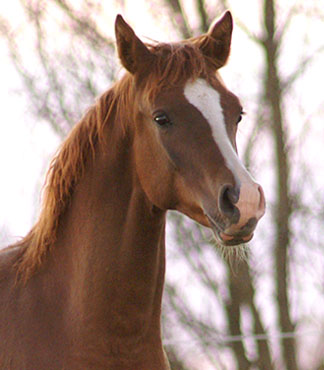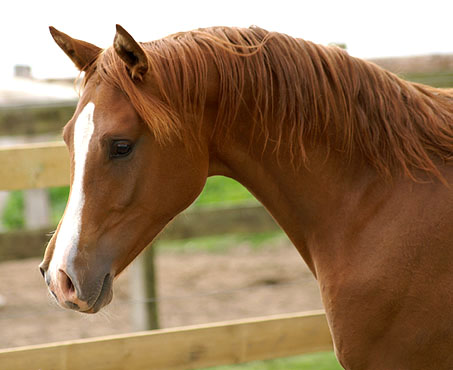 ML Kazakhstan is sold as a future Breeding Stallion and Endurance horse - Owner: Patricia Hass Pilborg
ML Kazakhstan is out of Straight Russian bloodlines, with a pedigree based on "the best of the best" from State Stud Tersk in Russia. He is a lovely stallion with a great "look at me" attitude and really spectacular movements (which his Sire was also "known" for). Kazakhstan was already from the beginning extremely well-build and muscular with an extraordinary neck. He is a young colt we look very much forward to use in our breeding - both because of his quality, and not least because of his lines. His pedigree contains several Show Champions, but also a large number of very good performance horses - when one look at the first 4 generation, 20 out of 30 horses has been tested in racing. His lines is also to be found on splendid dressage- & endurance horses.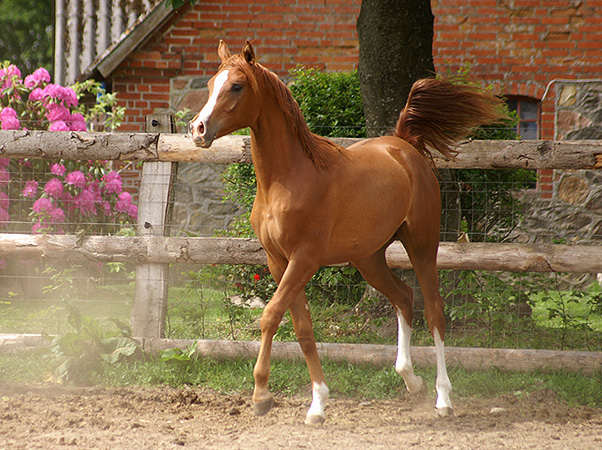 ML Kazakhstan's parents is both from Tersk, as his Sire DSA Bali was exported in utero from Russia to Sabine & Dominque Akel, Cedar Oak Arabians in France, when they bought Brigantina in 2000. Galaktika was bred by Tersk, and is one of their first-class daughters by legendary Aswan. She is out of the mare Kamchatka (Mak x Karta) and Kazakhstan therefore (through Karta) has a very similar damline as famous Sires like Kilimandscharo, Drug, & Kubinec. Besides some outstanding stallions on his lines, Kazakhstans pedigree also unites two of the "strongest" and most succesfull dam-lines from Tersk. The "M" line from Bali's dam Brigantina (she is out of the Monopolia daughter Molva) and the "K" line from Galaktika.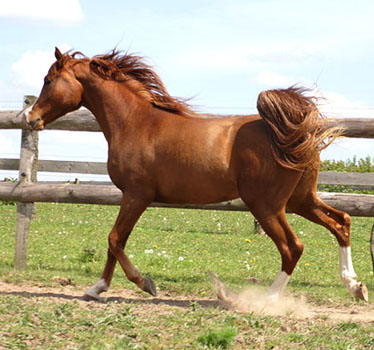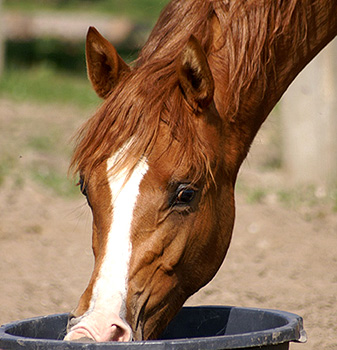 Kazakhstan's Sire DSA Bali was a handsome and masculine stallion with very impressive movements, which was sadly put to sleep in a young age. We bought Bali already as a yearling at Cedar Oak Arabians, after searching in lots of different countries. He was a big and charasmatic stallion (159 cm) with superb body/neck - and to this day still one of the best Piligrim offspring we have seen. Luckely we manage to get a son of great quality, out of a fantastic Tersk broodmare, so now he can contenue Bali's lines.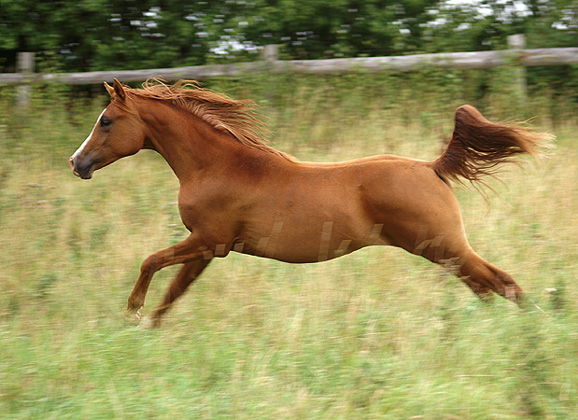 DSA Bali's Sire is Piligrim - one of the leading stallions at Tersk, who besides having good results in racing, also several times were a Champion in the Showring. Piligrim's Sire is Gips - Elite Stallion, European Champion, International Champion and Nations Cup Aachen Champion. He too was tested as a racehorse for 2 years. Gips was used as a Sire at both Tersk as well as in several other European countries - last at Gestüt Fischer in Germany, where he died in 2007, at the age of 23. Piligrim and Gips has produced a large number of great performance horses and Show Champions - both of them are known for passing on a fantastic neck and tremendous movements.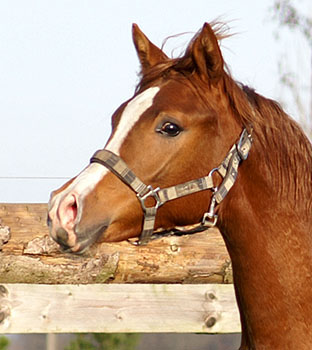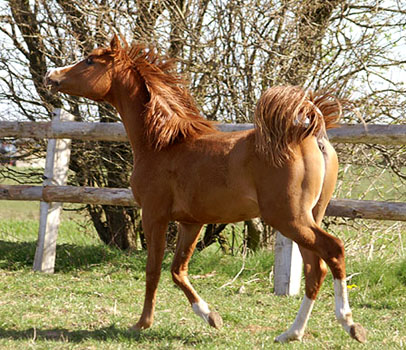 DSA Bali's dam Brigantina is one of the finest Menes daughters Tersk has bred. She was a broodmare at the State Stud most of her life, but was sold in 2000 to Cedar Oak Arabians, where she besides Bali had 3 offspring. Menes was one of the worlds best producing Stallions, and is the Sire of Balaton - European Champion ( ¾ brother to Brigantina), Vympel - Sire at SAX (fullbrother to Brigantina), Medalj - World & European Champion, Menestrel Al Shamilah - World & European Jun. Champion, Emperator - World Champion. Brigantina's dam Molva has many succesfull offspring - among them the stallions: Almaz, Magdan, Vympel, Memfis etc. There is more information about DSA Bali on his own page through the menu "Stallions".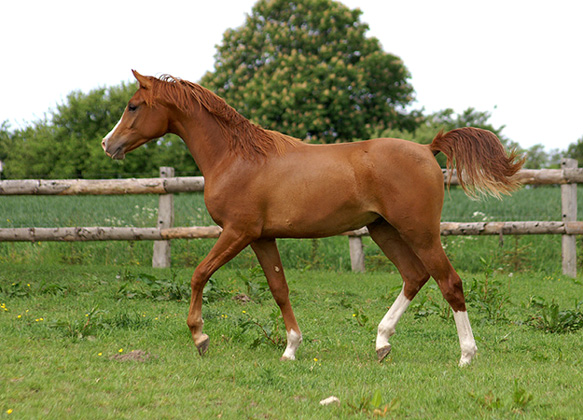 ML Kazakhstan's dam Galaktika is a very charismatic and beautiful typey mare with wonderful movements. She is bred by State Stud Tersk, was tested on the racetrack in Russia for 2 seasons and is a Champion in both racing, as well as in the Showring. Before Galaktika came to ML ARAB, she was a broodmare for 15 years at Gestut Mashallah. Galaktika is through her Sire Aswan sister to: Marsianin - US National Champion, Palas - Sire in Poland, Patron - Champion Stallion (Sire of Padron & Abdullahh), Nariadnia - US & Canadian Top Ten Mare (dam of Nariadni), Panagia - dam of Balaton, Pakistan & Princip etc, Plakat - World res. Champion, Katun - European Champion Mare. In the years where we bred ML Kazakhstan and ML Galia, Galaktika was actually one of the last daughters in the world by the legendary Aswan.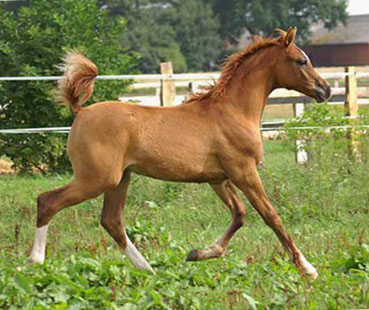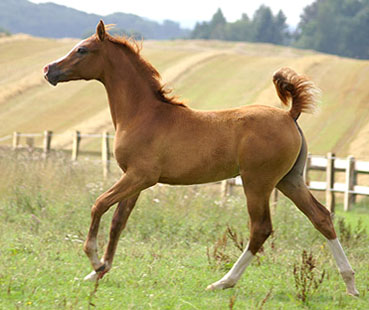 Galaktika's dam Kamchatka was a great racehorse and broodmare. She is by Mak who had excellent results in racing and also won the USSR Military Championships. Kamchatka's dam the Arax daughter Karta was one of the most successful broodmares Tersk ever had. Among her many spectacular offspring is: Kosmetika - dam of Kubinec & Veresk etc, Carolina - dam of Karavan & Kapron, Kasatka - dam of Kaluga. The following Karta offspring is all by Aswan and ¾ siblings to Galaktika: Kilimandscharo - Champion Stallion and superb Sire, Karinka - dam of Drug, Kosmonaut, Karnaval etc, Klarnet - Sire in Italy & England, Kariatida - dam of Kupol, Kromka - broodmare at Gut Alemich Stud, Kastanieta - broodmare in Germany & USA. Galaktika's lovely fullsister Kura was exported to Brazil in 1990, she is the dam of the successful Show horse and Sire Kulak. There are more information about Galaktika on her own page.