DSA BALI
Straight Russian Stallion - Born 2001 - Owner: ML ARAB, Denmark
Breeder: Cedar Oak Arabians, France (imported in utero from State Stud Tersk, Russia)
SCID free - Not tested for CA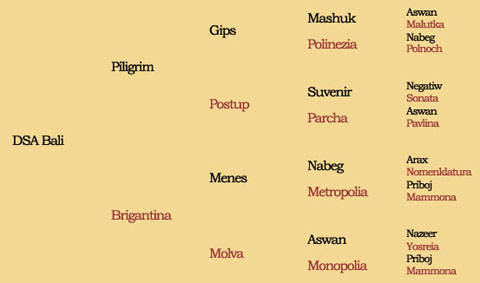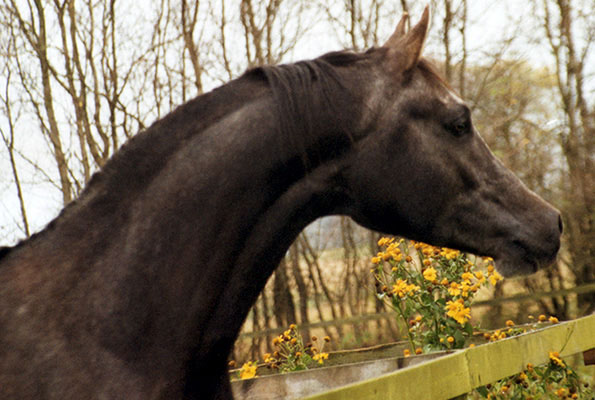 Breeding Stallion ML ARAB 2002 - 2005
Sadly we had to put him to sleep at an early age - look at the menu "News" June 2005
DSA Bali is a beautiful charismatic stallion out of top Show & Performance lines, imported in utero from the Russian State Stud Tersk, born in France at Cedar Oak Arabians, where we bought him in 2001. He has an excellent body with a long well-set neck and tremendous movements. Bali is a big stallion (159 cm), who really knows how to "Show off" with a powerful appearance. He will be grey, but is born very dark bay - a colour inherited from his grand dam Molva. Both of her offspring Vympel and Brigantina has the same lovely colour.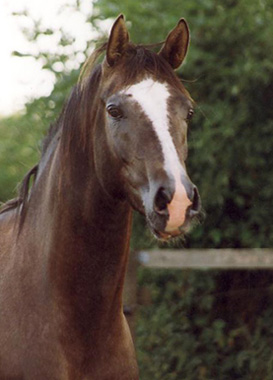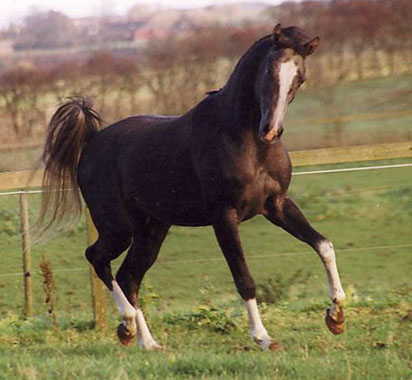 DSA Bali's pedigree represents the best lines from Tersk. Besides an outstanding Sire line, his Dam line (the famous M-Line) is just as well known and proven. With the buy of Bali we succeeded in getting a stallion for our stud, who's Sire is one of the leading Tersk Stallions, and out of a dam who is one of the best Menes daughters - plus last not least with a granddam, who by many was considered to be the best Aswan daughter. Regarding the "Performance Arabians" in Bali's pedigree, he has 12 out of 14 horses (in the first 3 generations), which has been tested on the racetrack. In addition to the racehorses, there are also very good dressage horses in his "family".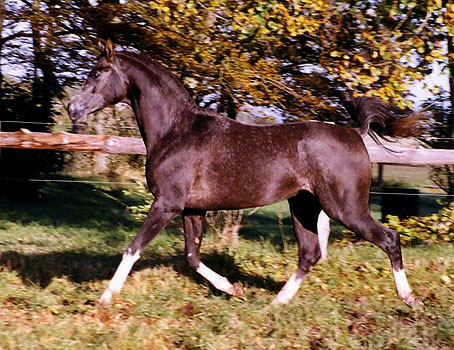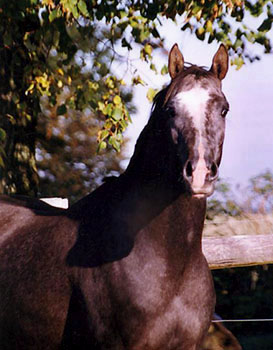 DSA Bali's sire Piligrim was at the racetrack for 3 years, bred his first mares in Russia at the age of 5 - and later he was leased by The Kossack Stud in Holland. In Europe he gained the titles Champion res. Stallion in Holland & International Champion Stallion in Germany. After Piligrim returned to Tersk, he became Champion Stallion at the Nationals show of Pyatigorsk. Piligrim is by Gips - European Champion, International Champion & Nations Cup Champion in the Showring. Before Gips's success as a show horse, he was at the racetrack for 2 years. He is a full brother to the splendid Show horses Pamir & Prikumsk. Piligrim's dam is Postup - her progeny has been sold to Italy, Holland, Germany etc, and among her offspring is broodmares like Puga, Passia and Champion mare Beshtau (gaining 3 x 20 for movements!!). Postup is by Suvenir - a full-brother to the outstanding stallion Salon (Sire of Muscat & Moment). Her dam Parcha is also the mother of Primeta (dam of Prognoz), the broodmare Persona, and a great number of excellent offspring exported to USA and Italy. Both Piligrim and Gips is known for producing offspring with excellent long well-set neck, and exceptional good movements.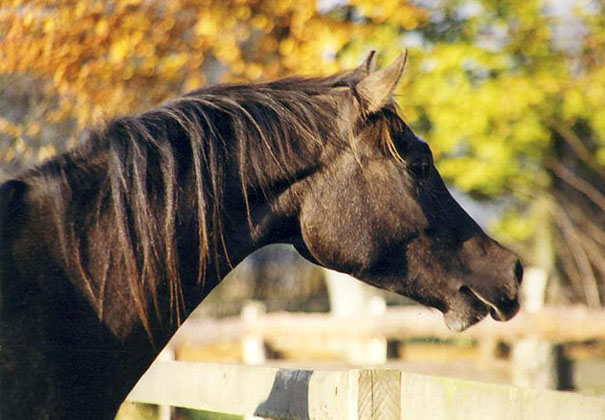 DSA Bali's dam Brigantina is one of the best Menes daughters bred at Tersk. She is the dam of magnificent offspring - among them, Bulon and Bazuka became Tersk Broodmares, Bolonia was sold to Mrs. Marion de Jacobert, Italy, and Brigantin is an excellent dressage horse in Holland. Brigantina was sold at the Tersk Holland Sale to Cedar Oak Arabians, where she now belongs to their "collection" of superb broodmares and has produced some gorgeous offspring in France. Brigantina's dam is Molva - one of the best daughters of legendary Aswan. She is the dam of the well-known stallion Almaz - Sire in Russia, Holland and Mexico, Magdan - Breeding stallion at Tersk and Babolna in Hungary, Melburn - imported to UK by Mr. Paolo Gucci, Memfis - beautiful Tersk stallion, Vympel - a full brother to Brigantina, and Sire in several countries, last at SAX stud in Germany.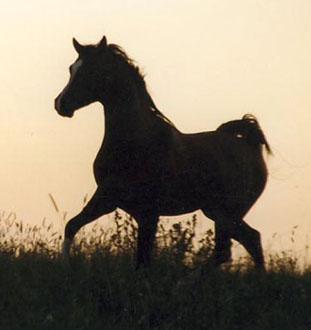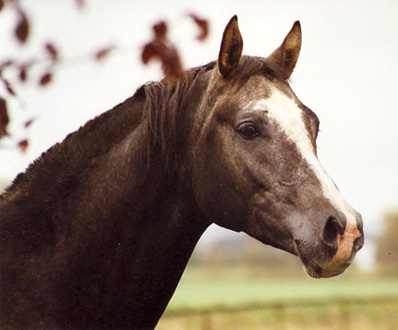 Brigantina's sire Menes was one of the world's best producing stallions. Among his exceptional offspring is: Balaton - European & National Champion, Medalj - World & European Champion, Menstrel Al Shamilah - World & European Jun. Champion, Emperator - World Champion, Marenga - European & National Champion Mare, Gonorar - British National Champion. Menes also sired successful performance horses, like Lalique DS - British National Ridden Champion, Septer - US National Jun. Champion Western Pleasure, as well as the excellent racehorses Vaimar, Vengria, Putnik, Prophecy EF, and Bombina - just to name a few.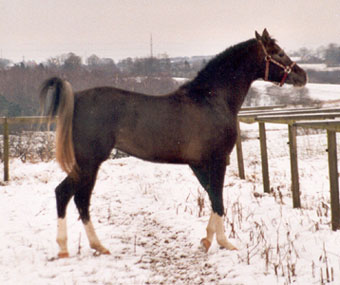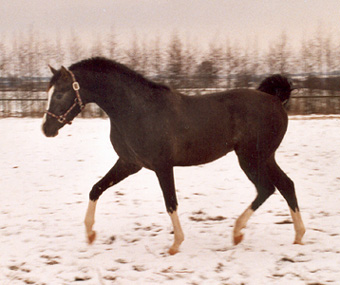 DSA Bali is available for breeding from the 2005 season. The first couple of years he is only available for a limited number of suitable mares (who has been bred before). If everything goes as planned the next couple of years, Bali will be standing as a Sire on ML ARAB for the next 2 years, and in 2007 he will be send in Show training. DSA Bali will within the next couple be broken to ride - either he will be in professional training, or we are going to loan him to a good Rider.